An Overview of SSI/ MSME Registration Online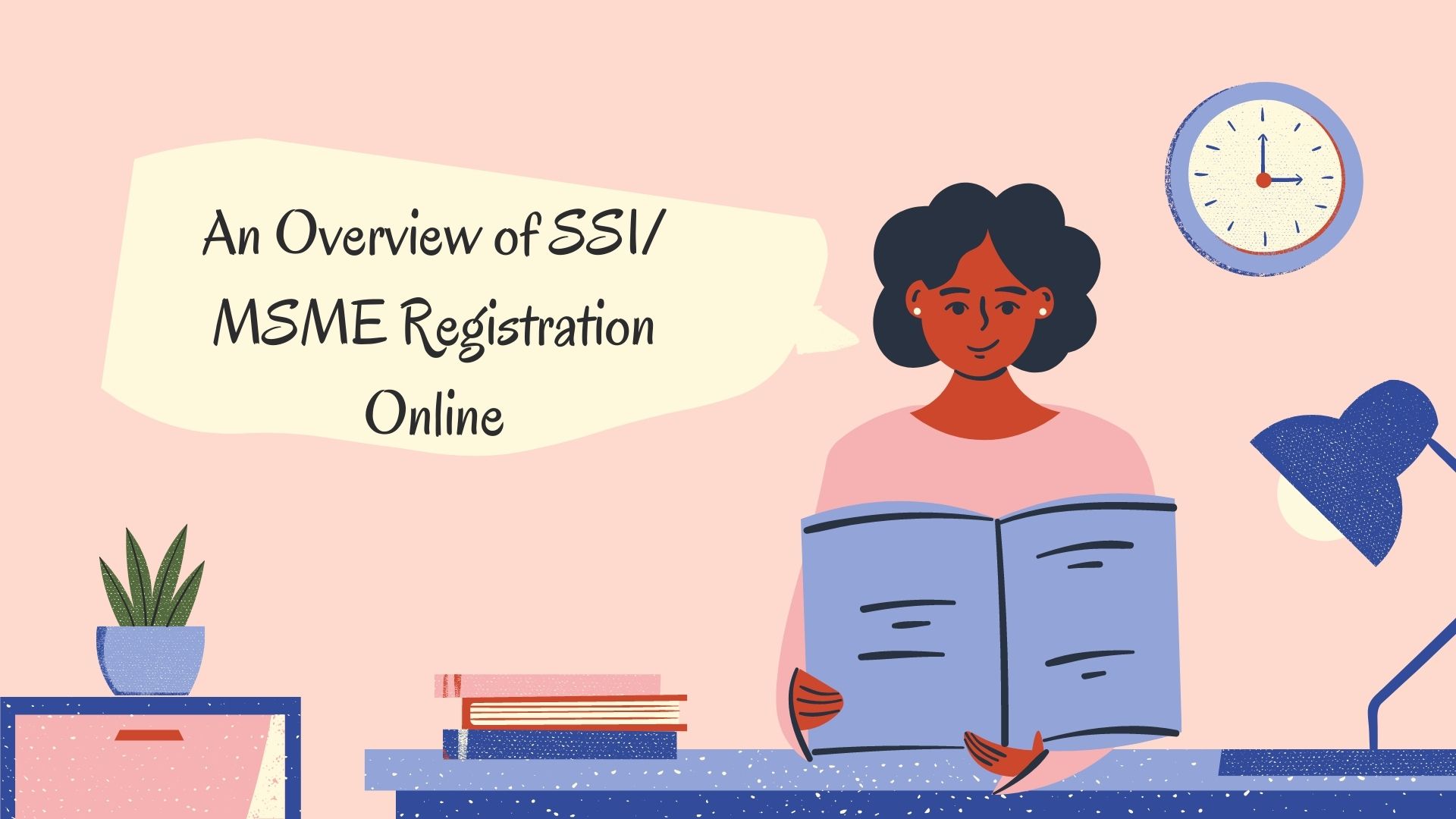 An SSI, also known as msme/udyam Registration, is issued by the Ministry of Micro, Small and Medium Enterprises. When a business registers as an SSI, it gains access to government programmes and incentives tailored to small businesses.
Data validation: a thorough inspection of all files provided
Connect with Vendors: A designated affiliate processes the SSI online application.
Licensing Receipt: The certificate will be granted within 15 days of receiving the application.
MSMEs are small enterprises of any size that meet the following criteria:
Under the MSMED Act, these small businesses are eligible for a range of incentives, including:
Prioritized funding for certain industries
Tax-exempt status
Capital investment
MSME registration is a completely online process, but it is much easier if you hire professional help. Vakilsearch assists you with the online application and secures approval from the department.
What's the difference between an SSI and an MSME?
India's socio-economic development is dependent on small-scale industries. The MSMED Act was created by the country's government to promote and develop small-scale businesses. The legislation was enacted in order to keep track of all MSME and SSI businesses. The track record is beneficial in terms of providing assistance and incentives to these enterprises. Furthermore, SSI aided in the hiring of persons with less financial resources. Under the MSME Development Act of 2006, all of these organisations must have an MSME registration certificate, which must be registered with the Central Government's MSME department.
The provisions of the MSMED Act are as follows:
Small scale enterprises
MSMEs (Micro, Small, and Medium-Sized Enterprises)
The act contains varied registration requirements for different industries.
A manufacturing firm that has invested less than ten crores in facilities and machinery is classified as an MSME.
For service businesses, the amount is limited to five crores.
If a company's revenue ever reaches the top limit, it no longer qualifies as an MSME.
To take advantage of the Government of India's many perks, you'll need an SSI registration certificate. Although registration is voluntary, individuals who do so will be entitled for the following benefits:
Rates of interest are now lower.
Excise exemption scheme
Tax credits, capital investments, and power tariffs are all examples of subsidies.
Additional sources of help
The MSME registration system is being phased out in favour of the new Udyog Aadhaar system.
In 2015, a new law called the Udyog Aadhaar was passed to make registering a small or medium-sized business easier. MSME has been completely superseded by Udyog Aadhaar, which is conducted entirely online. Only one page is required for registration under Udyog Aadhaar, with the Aadhaar Card serving as the only legal document.
Under Udyog Aadhaar, the government's MSME schemes are listed.
The Udyog Aadhaar Memorandum (UAM) was introduced by the MSMED Act of 2006 to make it easier for MSMEs to do business. The registration process is simple and quick, requiring only the submission of a one-page form. There is no need for any other papers besides the 12-digit Aadhaar card number. Businesses can also file numerous Udyog Aadhaar using the same Udyog Aadhaar number. For filing UAM, self-declaration is an option.
The ZED initiative encourages companies to create high-quality export goods. If the standards are met and the items are dispatched, exporters will be eligible for refunds and incentives. If the products are not exported, they will be denied and returned to India.
This programme intends to assist micro, small, and medium firms in manufacturing high-quality products at affordable prices by using the technologies. Businesses will be able to maximise resource use, increase quality, and eliminate rejection and rework by implementing the technology. Businesses will be informed about the tools through workshops, campaigns, and seminars as part of this programme.
Under this framework, business problems and issues would be addressed. Business owners can also check the status of their complaints and reopen them if they are unhappy with the results.
MSME Registration
The validity of Entrepreneurs Memorandum (EM) Part-II and Udyog Aadhaar Memorandums (UAMs) has been extended by the Ministry of Micro, Small and Medium Enterprises (MSME) from March 31 to December 31, 2021.
The purpose is to make it easier for holders of EM Part-II and UAMs to benefit from current programmes and incentives, such as MSME's Priority Sector Lending benefits.
According to the official release, the aforementioned adjustment was made in light of the difficulties faced by MSMEs during the current Covid-19 scenario, as well as representations received from various MSME associations, financial institutions, and government offices dealing with the MSME Sector.
Existing EM Part-II and UAM holders should be able to transfer to the new Udyam Registration system, which went live on July 1, 2020, and benefit from government programmes, according to the research, allowing MSMEs to strengthen and recover faster, increase their economic activity, and create jobs.
Suggested Read- udyam registration certificate
Businesses that want to participate can do so for free and without having to submit any paperwork. Registration on the Udyam site requires only your PAN and Aadhaar. As of June 16, 2021, this site had supported the registration and classification of 33,16,210 businesses.
The registration process for Micro, Small and Medium Enterprises will be simplified, according to MSME Minister Nitin Gadkari. According to him, MSMEs will only need their PAN and Aadhaar numbers to be registered.